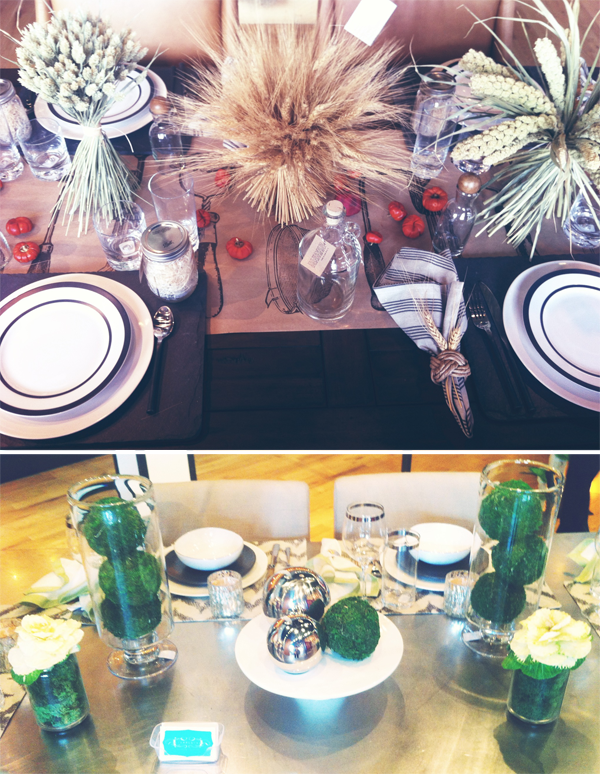 Last week we hosted a Thanksgiving Tabletop Event at West Elm. We dressed three different tables with the styles: modern, rustic and traditional. Lauren (West Elm San Diego – Event Extraordinaire) and I found ourselves overwhelmed with excitement while gathering unique details for each table. However, what really made the tables complete and beautiful were the incredible arrangements Atalanta Jackson of Camellia Wedding Flowers created. I mean, this girl is true talent. 
The rustic table was my favorite to design and was inspired by one of my favorite entertaining reads, Kinfolk.
salad plate | forged flatware | bubble glassware | cake paper runner | dinner plate | wheat
a little tip for all of you Thanksgiving hosts:
Do not worry about going overboard with your decor and flowers. The very top photo of what looks like a flower is actually kale you can find in the produce area of your local grocery store, the paper products we used in the rustic table design are a budget-friendly way to create unique table settings, and mason jars make for great vases. Remember it's the small details which make your guests feel special.