West Elm in San Diego teamed up with Ana Spick, the owner of the creative shop We Love Citrus, for our Independence Day Event. We Love Citrus is an online shop full of fresh packaging and craft supplies, a go-to for all of your crafting needs. :)  Ana and I showed the guests how to create various simple decor ideas (created by Ana) for the 4th – along with a fun DIY at the store.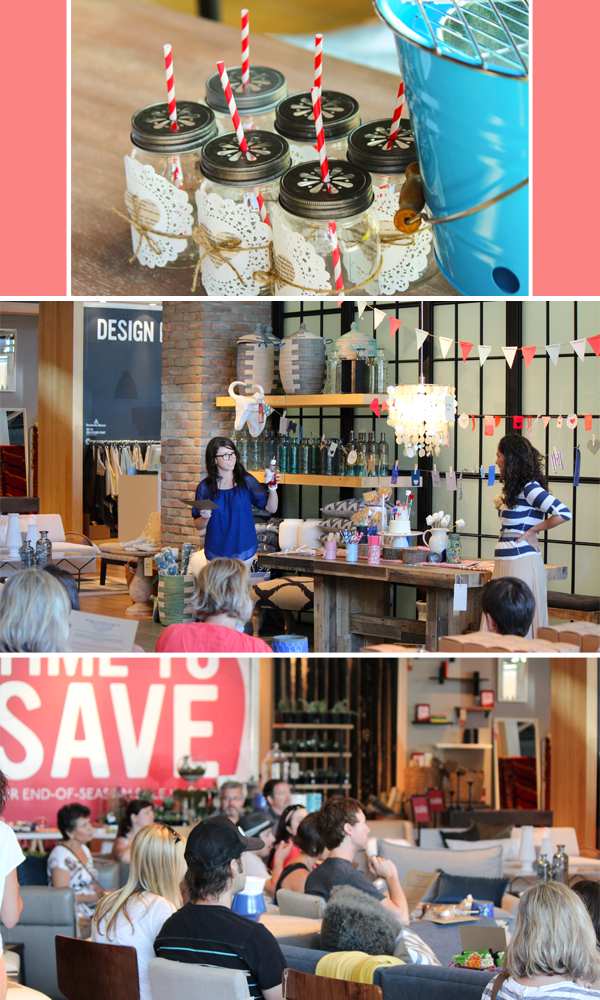 We couldn't have done it without the lovely Lauren Pryor, the Event Coordinator for West Elm in San Diego. It was a huge success thanks to all of her preparation! 
Also, a huge thank-you to Ana for providing some great tips and giving everyone the opportunity to make fun 4th of July decorations! You are incredibly talented my friend.
Check out more of We Love Citrus here.
Photos By: Cody Klein